My Daily D?rive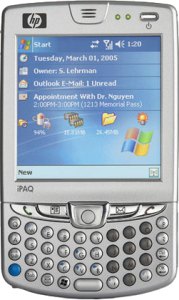 Cogswell College
in Sunnyvale, California where I work just furnished me with an HP iPAQ device which lets me take pictures, make phone calls, know where I am with GPS and do email. Problem is I'm staring at this tiny screen and forgetting who I am and what I'm doing on BART (24th St to Millbrae)
Caltrain (Millbrae to Mountainview) and V-Line (Mountainview to Lockheed Martin).
I look around and everyone else is staring into screens.
Its a mediated spectacular zone of alienation, in motion!
Its all part of Cogswell's Pocket Cinema project, which I'm heading up.
See this
infomercial
to get the heads up on what it is.
You move through space while you watch movies, which in turn relate to where you are and what you've already seen. Its the
Situationist D?rive
, but with movies and GPS devices.